Star Gazing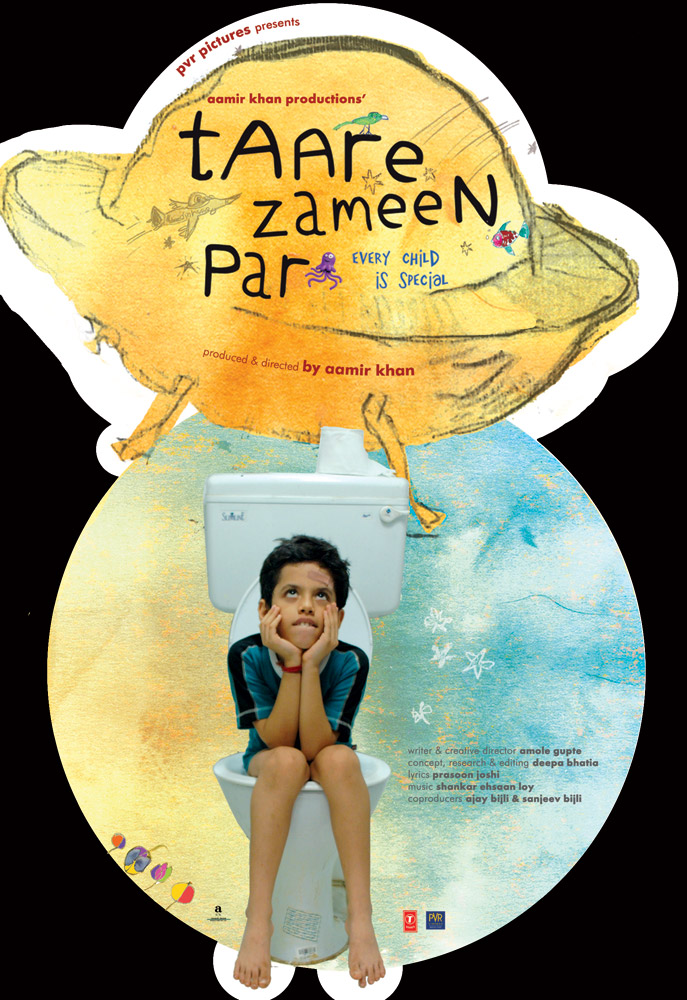 No - it is not review, for I am sure you have heard enough and more about the movie. Everyone seems to have cried at some point in the movie (though, I should admit that I managed not to. Just about managed not to). Though, I should cynically admit that the movie does try too hard to achieve this objective .
The film is nice. The music is good. The boy is fantastic.
I think a film works for you when you can relate to any character in the movie. I saw this whole film through the eyes of the boy's elder brother (Disclaimer - my younger brother is the exact opposite of Ishaan Awasthi. He is a whiz with maths and cannot paint for nuts :-) And my dad was never too stuck with the achiever's label. He wanted me to become a Journalist!). But the whole image of him struggling to find his place in the world, gaining acceptance among peers and becoming a star is something that I can totally relate to. And every time I had a lump in my throat was when I could see my brother in that boy.
On an aside, My favorite scene in the movie is when the boy dresses up before dawn, walks up to the lake to see the sun rise. I don't remember the last time I saw the sun rise - There was this one time, when I was in college. Sitting on top of a scaffolding on a September morning, I saw the first shades of crimson spreading across the sky. There was this one moment both the sun and the moon take either sides of the crimson colored sky. You could get down the scaffolding, walk on the dew topped lawns and watch the first flowers bloom and convince yourself that you are in heaven.

It is all nice and fair to recognize the stars on earth. But when was the last time you stopped and stared at the stars in the sky?
Labels: Movie